Interior Design Service at Reasonable Price
Value for every rupee spent
BOOK A FREE CONSULTATION WITH OUR EXPERTS
Interior Packages
Find the best Luxury Packages.*
Make your interiors the best with Instaspaces design, quality and expertise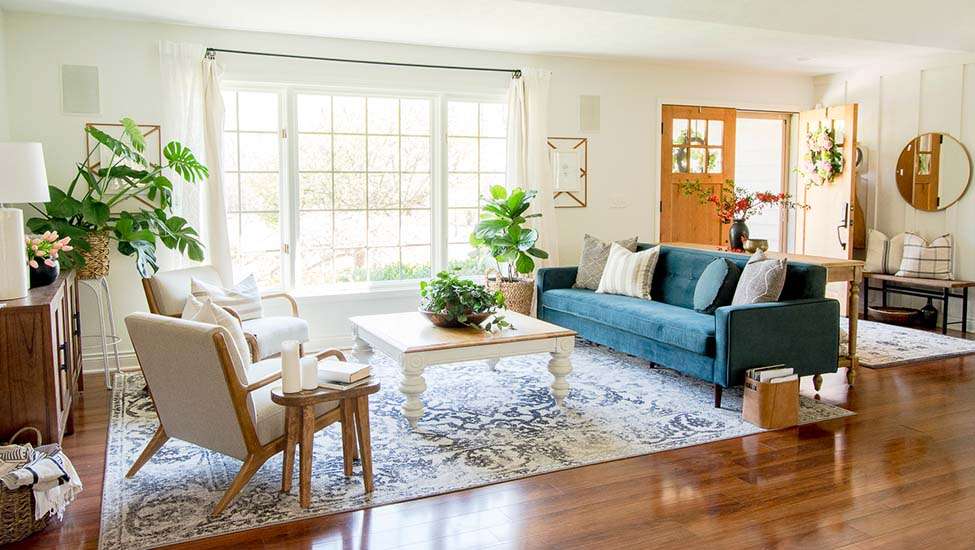 4 BHK at
5.9Lakhs
" Balance function & Amazing Style with Quality and Greate Design"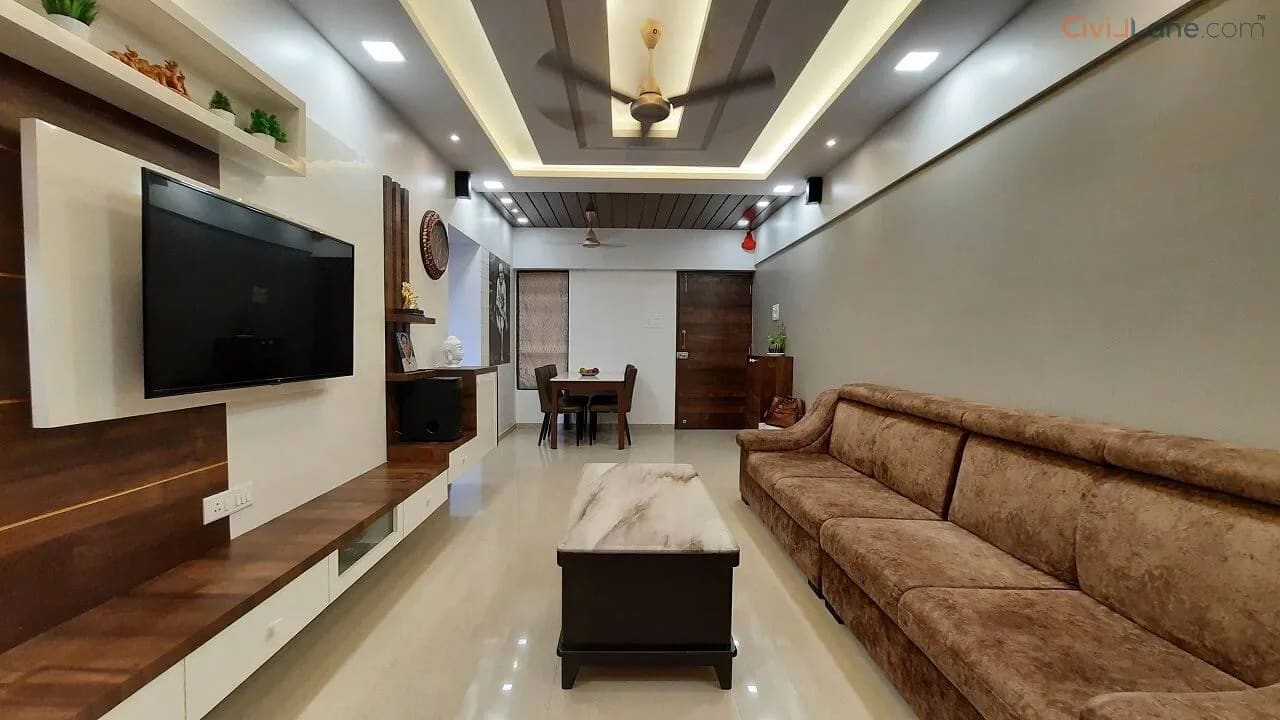 3 BHK at
4.9Lakhs
" A room should not allow the eye to settle in one place. It should smile at you and create fantasy "
2 BHK at
3.9Lakhs
" Make the best possible use of available space "
Luxury Packages
Find the best Luxury Packages.*
End to end design solutions, from manufacture & design to installation & finishing.
Budget Package - ₹1,580/sq.ft
Architectural Layout | 2D
Architectural Visualisation | 3D
Structural Design | 2D
Steel - Sunvik, Meenakshi, Kamdhenu or equivalent
Aggregates - 20mm & 40mm
Blocks - Standard Solid Concrete blocks. 6 inch 4 inch
Cement - Dalmia, Coromandal or Zuari or equivalent 43 or 53 grade
RCC Design Mix - As per the structural designer recommendation
Ceiling Height - 10 feet (Finished Floor level to Finished Floor level)
Indian Marble/Italian Marble Wall Dado - Upto Rs.380 per Sqft
Main Sink Faucet - Upto Rs.5000 (Roca/Grohe/Kohler)
Kitchen Sink of Kaff/Franke make - worth Rs.10,000
Motion sensor lighting
Bathroom Italian Marble upto 7' height - Upto Rs.380 per Sqft
Glass Shower partition between the wet areas & dry areas in the Master Bathroom
Sanitarywares of Grohe/Kohler make - worth INR 2.5 lakhs will be provided for upto 3 bathrooms
CP fittings of Grohe/Kohler make - worth INR 5 lakhs will be provided for upto 3 bathrooms including Accessories
False ceiling in Bathroom
Bathroom doors - Louvered teak doors
Centralised Energy Saving Heat Pump
Main Door - High Performance Engineered Wood Imported Burma Teak Door, - worth Rs.80,000 including fixtures

Internal Doors - Membrane doors / Flush Door with Veneer - upto Rs.20000 including fixtures. Door Frames of Imported Ghana Teak Jamb lining

Windows - High Precision Double glazed sound and weather proof windows
Interior Painting - Royale Emulsion or equivalent
Exterior Painting - Asian Primer + Apex Ultima Protek Paint or equivalent
Living,Dining, other Bedrooms, Kitchen Flooring - Marble of value - Upto Rs.380 per Sqft
Master Bedroom & Kids Bedroom - American Oak Wooden flooring - Upto Rs.900 per Sqft
Bathrooms - Anti skid tiles/marble - worth Rs.380 per Sqft
Balcony and Open Areas Flooring - Anti-skid tiles of value - Upto INR 120 per sqft
Staircase Flooring - Marble of value - Upto INR 380 per sqft
Parking Tiles - Stamp concrete finish/natural stones of value - Upto INR 100 per sqft
Wires - Fireproof wires by Finolex
Switches & Sockets - GM
Overhead Tank - Sintex Triple Layered 2500 ltrs
Underground Sump - 10000 litres
Staircase Railing - SS Railing/MS railing with wooden hand rail

Home automation with motion sensor ,appliance control including AC, Kitchen appliances, Curtain control, Mood lighting **
Private garden with Exotic plants
Safety and Security with Biometric and App based Keyless Entry and Exit
Video Door phone with extension to Kitchen, Living/Dining and Master Bedroom
CCTV cameras at all vantage points
Gate for car parking area
Intrusion alert automated system
Fire leak and Panic buttons in strategic areas

Basic Package - ₹1,720/sq.ft
Architectural Layout | 2D
Architectural Visualisation | 3D
Structural Design | 2D
Steel - Sunvik, Meenakshi, Kamdhenu or equivalent
Aggregates - 20mm & 40mm
Blocks - Standard Solid Concrete blocks. 6 inch 4 inch
Cement - Dalmia, Coromandal or Zuari or equivalent 43 or 53 grade
RCC Design Mix - As per the structural designer recommendation
Ceiling Height - 10 feet (Finished Floor level to Finished Floor level)
Indian Marble/Italian Marble Wall Dado - Upto Rs.380 per Sqft
Main Sink Faucet - Upto Rs.5000 (Roca/Grohe/Kohler)
Kitchen Sink of Kaff/Franke make - worth Rs.10,000
Motion sensor lighting
Bathroom Italian Marble upto 7' height - Upto Rs.380 per Sqft
Glass Shower partition between the wet areas & dry areas in the Master Bathroom
Sanitarywares of Grohe/Kohler make - worth INR 2.5 lakhs will be provided for upto 3 bathrooms
CP fittings of Grohe/Kohler make - worth INR 5 lakhs will be provided for upto 3 bathrooms including Accessories
False ceiling in Bathroom
Bathroom doors - Louvered teak doors
Centralised Energy Saving Heat Pump
Main Door - High Performance Engineered Wood Imported Burma Teak Door, - worth Rs.80,000 including fixtures

Internal Doors - Membrane doors / Flush Door with Veneer - upto Rs.20000 including fixtures. Door Frames of Imported Ghana Teak Jamb lining

Windows - High Precision Double glazed sound and weather proof windows
Interior Painting - Royale Emulsion or equivalent
Exterior Painting - Asian Primer + Apex Ultima Protek Paint or equivalent
Living,Dining, other Bedrooms, Kitchen Flooring - Marble of value - Upto Rs.380 per Sqft
Master Bedroom & Kids Bedroom - American Oak Wooden flooring - Upto Rs.900 per Sqft
Bathrooms - Anti skid tiles/marble - worth Rs.380 per Sqft
Balcony and Open Areas Flooring - Anti-skid tiles of value - Upto INR 120 per sqft
Staircase Flooring - Marble of value - Upto INR 380 per sqft
Parking Tiles - Stamp concrete finish/natural stones of value - Upto INR 100 per sqft
Wires - Fireproof wires by Finolex
Switches & Sockets - GM
Overhead Tank - Sintex Triple Layered 2500 ltrs
Underground Sump - 10000 litres
Staircase Railing - SS Railing/MS railing with wooden hand rail

Home automation with motion sensor ,appliance control including AC, Kitchen appliances, Curtain control, Mood lighting **
Private garden with Exotic plants
Safety and Security with Biometric and App based Keyless Entry and Exit
Video Door phone with extension to Kitchen, Living/Dining and Master Bedroom
CCTV cameras at all vantage points
Gate for car parking area
Intrusion alert automated system
Fire leak and Panic buttons in strategic areas

Classic Package - ₹1,830/sq.ft
Architectural Layout | 2D
Architectural Visualisation | 3D
Structural Design | 2D
Steel - Sunvik, Meenakshi, Kamdhenu or equivalent
Aggregates - 20mm & 40mm
Blocks - Standard Solid Concrete blocks. 6 inch 4 inch
Cement - Dalmia, Coromandal or Zuari or equivalent 43 or 53 grade
RCC Design Mix - As per the structural designer recommendation
Ceiling Height - 10 feet (Finished Floor level to Finished Floor level)
Indian Marble/Italian Marble Wall Dado - Upto Rs.380 per Sqft
Main Sink Faucet - Upto Rs.5000 (Roca/Grohe/Kohler)
Kitchen Sink of Kaff/Franke make - worth Rs.10,000
Motion sensor lighting
Bathroom Italian Marble upto 7' height - Upto Rs.380 per Sqft
Glass Shower partition between the wet areas & dry areas in the Master Bathroom
Sanitarywares of Grohe/Kohler make - worth INR 2.5 lakhs will be provided for upto 3 bathrooms
CP fittings of Grohe/Kohler make - worth INR 5 lakhs will be provided for upto 3 bathrooms including Accessories
False ceiling in Bathroom
Bathroom doors - Louvered teak doors
Centralised Energy Saving Heat Pump
Main Door - High Performance Engineered Wood Imported Burma Teak Door, - worth Rs.80,000 including fixtures

Internal Doors - Membrane doors / Flush Door with Veneer - upto Rs.20000 including fixtures. Door Frames of Imported Ghana Teak Jamb lining

Windows - High Precision Double glazed sound and weather proof windows
Interior Painting - Royale Emulsion or equivalent
Exterior Painting - Asian Primer + Apex Ultima Protek Paint or equivalent
Living,Dining, other Bedrooms, Kitchen Flooring - Marble of value - Upto Rs.380 per Sqft
Master Bedroom & Kids Bedroom - American Oak Wooden flooring - Upto Rs.900 per Sqft
Bathrooms - Anti skid tiles/marble - worth Rs.380 per Sqft
Balcony and Open Areas Flooring - Anti-skid tiles of value - Upto INR 120 per sqft
Staircase Flooring - Marble of value - Upto INR 380 per sqft
Parking Tiles - Stamp concrete finish/natural stones of value - Upto INR 100 per sqft
Wires - Fireproof wires by Finolex
Switches & Sockets - GM
Overhead Tank - Sintex Triple Layered 2500 ltrs
Underground Sump - 10000 litres
Staircase Railing - SS Railing/MS railing with wooden hand rail

Home automation with motion sensor ,appliance control including AC, Kitchen appliances, Curtain control, Mood lighting **
Private garden with Exotic plants
Safety and Security with Biometric and App based Keyless Entry and Exit
Video Door phone with extension to Kitchen, Living/Dining and Master Bedroom
CCTV cameras at all vantage points
Gate for car parking area
Intrusion alert automated system
Fire leak and Panic buttons in strategic areas